MICE Computer Education Centre
Located in 
Kappagal Road, Ballari 
is Authorised study centre of 
MICE Udupi. 
Bellary branch started in the year 1997. Since the inception, we have trained more than 15,000 people of different age group on computer skills. It includes mainly college students, employees of different organizations, housewives, unemployed youths, senior citizens, business owners, school children and people from different government departments. We are rated as one of the best quality computer training institute in Bellary and feedback by our previous students is excellent.   We consider the feedback of any type form our customers very seriously and we work on it.  We are highly skilled in providing training in Ms-Office, Tally Prime, Corel-draw, Photoshop, Kannada-Nudi, Basic and Advanced MS-Excel, HTML and Ms-Access. We also provide training in programming subjects like C, C++, JAVA and Python for Engineering and Diploma students. At the end of computer course we conduct exams and certificate is awarded to every student on successfully passing out the course and certificate is provided by our head-office Udupi.
We Offer a Full Range of Training Services!
We have tied up with a well know training company from Bengaluru to regularly conduct motivational sessions, personality development workshops and seminars to keep our learner's update and also make them more confident for their future. We can also provide soft-skills training to UG and PG level students at their college premise if a college wants and we also conduct personality development workshops for employees to excel in their jobs. We have also tied up with a counselling centre from Bengaluru to provide counselling services to college students and adults. Individual counselling is provided in the following areas Stress management
Computer Courses
Basic and Advanced Computer Training, Tally and other IT related courses offered in Ballari, Karnataka.
Children Courses
Abacus enhances speed accuracy and memory skill of a child. It also helps in improvising a child's arithmetic skills.

Personality Development and English Speaking
Effective English course helps learner read, write and speak in a systematic manner. It also improves confidence.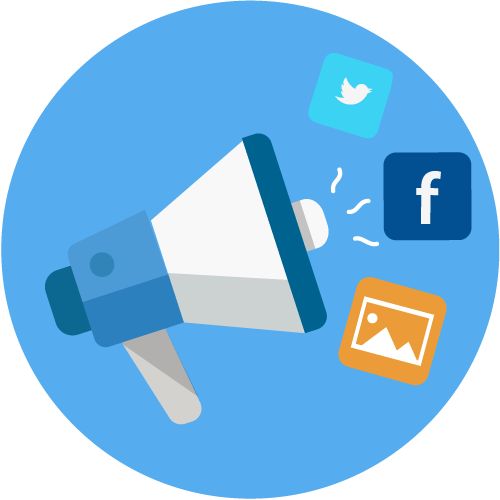 Digital Marketing Training
Digital marketing course encompasses the tools and technologies required to help a business grow itself with the help of digital marketing.
Soft Skills Workshops conducted
Students Review
What Makes Our Students Happy
Myself Kavya pursuing MCom. Completed Eoffice and tally course in MICE Kappagal road branch. Learnt new things in Ms office and advanced options in Tally. Learnt GST returns. Overall Institute environment is good.
Myself Dhare Dulappa completed computer classes at Kappagal road branch successfully. If I want to say in my language Institute's discipline is Super. Every class of 90 minutes was Blockbuster. And I overcome stage fear by attending Demo class which was appreciated by all. They maintain Premises clean. Best place to nurture.
Myself Keerthana, completed my computer class successfully at MICE Computer Kappagal road branch.Its very good and the best institute i ever seen.
Myself Akhila completed E office and Tally Prime successfully in Kappagal road branch. Good education, explained clearly step by step. I was afraid of speaking, here in Institute by taking demo classes I have overcome that. I recommend others to join this Institute. Thanks for everything.
Swapna MLSwapna
2023-03-10
Myself Swapna completed Pharmacy. And I have successfully completed Computer Course in Kappagal road branch. Training was excellent. Supporting was good by staff at the time of demo classes and Lab hours. They conduct English classes, digital marketing class with experienced staff. Thanks to MICE.
Vinayaka Vinayaka
2023-03-10
I am Vinay from Sirigeri completed my graduation. In MICE kappagal road branch I have completed Tally prime along with Ms Office. Excellent nTeaching with excellent notes which helps me lot in future. I understood the classes. Institute provides demo class by which I lost my stage fear. Spoken English class, Coding, Digital marketing classes are conducted in this Institute. Thanks to Institute. I advice to all to join this Institute.
Myself Mukthar completed Eoffice and Tally prime. I was not knowing about computers earlier now i can handle independent. I overcome stage fear by giving demo classes. I came to know how to make presentations. Learnt Tally successfully. Proud to be student of MICE, Kappagal Road.
Mallikarjuna K
2022-12-24
Myself Renuka a home Maker completed E office in kappagal road. institution is good. Located in main road. Training is good. Disciplined institution. Here money does'nt matter. Very tidy. I have cleared all my doubts in Lab n theory. It's the BEST institution.
Sumaravi Reddy
2022-12-24
Myself Srujan reddy completed E office and again rejoined for Tally course and completed successfully. Institution is good ting good staff good also teacher course
Jayarama Jayarama
2022-12-24
Myself Jayarama completed E office and Tally course in Kappagal road branch. Excellent training center the best Institute mice computer Institute in ballari. Providing different course which are helpful for present trend. They mould us according to market requirement. Clean Environment and spacious center.
The common mistake which every Fresh Graduate makes is not plan their career. The usual...
read more
Let's Work Together!
Do connect with us on WhatsApp for latest course, news and other updates.